Wednesday, August 8, 2012
Was There Ever Nothing?
A thought journey on the beginning of time and the origin of the universe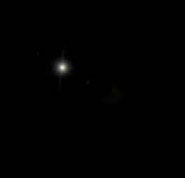 Have you ever thought about 
the beginning
? What is that, you say? You know -- whatever it was that showed up first. Or whatever it was that was here first, at the earliest moment in time. Have you ever strained your brain to think about that?
Wait a minute, you say, isn't it possible that in the beginning there was nothing? Isn't it possible that kazillions of years ago, there wasn't anything at all? That's certainly a theory to consider. So let's consider it -- but first by way of analogy.
Let's say you have a large room. It's fully enclosed and is about the size of a football field. The room is locked, permanently, and has no doors or windows, and no holes in its walls.